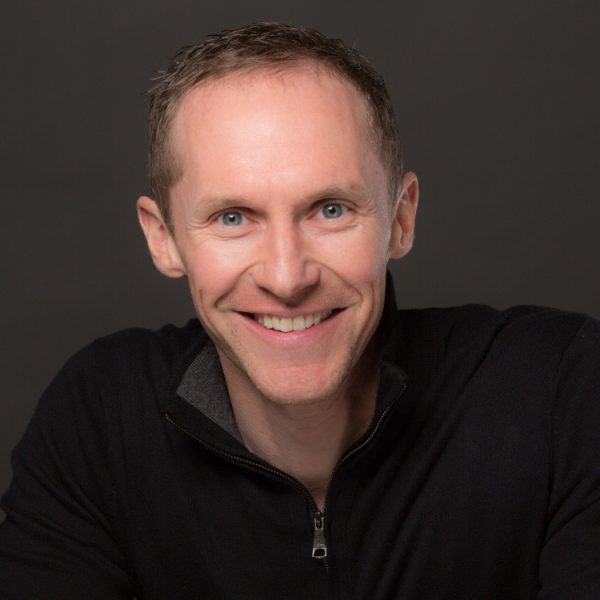 Brand Newland, PharmD, MBA
Seeing the pitfalls of surgery first hand and finding a lack of real solutions to the opioid crisis, Brand sought out new ways to approach both. Together with cofounder and COO John Greenwood, he feverishly worked to bring a higher standard of care in surgery and recovery to life, founding Goldfinch Health in 2018.
With over 15 years of leadership experience in creating new healthcare solutions, Brand has worked to bring high quality approaches to payers, employers, healthcare providers and patients. In 2003, Brand joined OutcomesMTM, an innovative pharmacy Medication Therapy Management company. The fourth employee, Brand oversaw business development and operations, seeing the company through rapid growth and its acquisition by Cardinal Health in 2015. Brand received a Doctor of Pharmacy degree from the University of Iowa and holds a certification in pain management. He has also completed an MBA at the University of Chicago Booth School of Business. 
He lives in Austin with his wife, and dedicates his free time to traveling to watch sports events and maintaining his ace pickleball skills.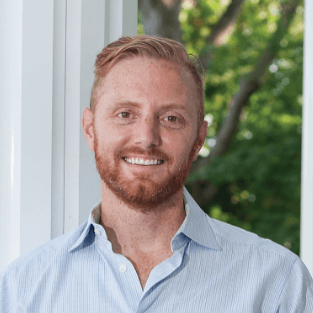 His extensive background in advanced surgical procedures prompted John Greenwood to make his vision of improved standards of care available to everyone. This led to him joining Brand Newland in founding Goldfinch Health, where he's able to ensure patients receive the best possible surgical experiences. 
John's background in medical research led him to a career of working with physicians. For over a decade, he worked in operating rooms, training and advising on thousands of advanced procedures with some of the most advanced and respected companies in healthcare. With 15 years of experience with physicians, John brings leadership expertise in pain management, surgical techniques, Enhanced Recovery After Surgery (ERAS) protocols, and clinical program implementation. He holds a bachelor of science in biology degree from the University of Iowa.
An Iowa City resident, John enjoys spending time with his wife and three children whom he's raising to be diehard Iowa Hawkeyes fans. 
Our Medical Advisory Board Leadership
Dr. Bret Alvis, MD, Chief Anesthesia Officer
An expert in Enhanced Recovery After Surgery (ERAS) protocols and innovative opioid-sparing pain management approaches, Dr. Alvis provides Goldfinch Health with deep knowledge in advanced surgical techniques. He is also a published author and assistant professor of anesthesiology critical care medicine at Vanderbilt University Medical Center. Dr. Alvis earned his medical degree from the University of Iowa. He completed his anesthesiology residency and fellowship in critical care medicine at Vanderbilt University.
A board-certified and nationally-recognized surgeon, Dr. Cetindag serves in a leadership position as vice chair of surgery at Mercy Medical Center in Cedar Rapids, Iowa. He also is a member of the Society of American Gastrointestinal and Endoscopic Surgeons (SAGES) Hernia Task Force National Committee. He earned his medical degree from the Ege University School of Medicine in Izmir, Turkey, and completed his surgical residency at the Southern Illinois University School of Medicine in Springfield, Illinois.
Dr. Vinod Dasa, MD, Chief Orthopedics Officer
In his tenure as orthopedic surgeon and Associate Professor of Clinical Orthopaedics and Director of Research at LSU Health in New Orleans, Dr. Dasa developed cutting edge surgical techniques. These advances allow total knee replacement to be performed as an outpatient procedure. He also pioneered the use of cutting edge technologies such as iovera. Dr. Dasa completed his undergraduate and medical school at Union College and Albany Medical College in New York and trained in the State University at New York (SUNY) at Buffalo orthopaedic surgery residency program. In 2006 he furthered his training at the pioneering Insall Scott Kelly Institute in New York City in Sports Medicine and Joint Replacement Surgery.
Dr. Peter Derman, MD, MBA
Dr. Peter Derman, a minimally invasive and endoscopic spine surgeon at Texas Back Institute, graduated with honors from Stanford University after completing a Bachelor of Science in Biological Sciences. He received his medical degree from the Perelman School of Medicine at the University of Pennsylvania and concurrently obtained a Masters of Business Administration from the Wharton School of Business. Dr. Derman attended the Hospital for Special Surgery in New York for his residency and completed his Fellowship in Spine Surgery from Rush University Medical Center in Chicago, Illinois.
Dr. Derman spends his time helping patients, conducting medical research and exploring ways to better medicine for future generations. Outside of his professional career, he enjoys spending time with his wife and sons. In his personal time, Dr. Derman enjoys staying fit, sailing and brewing craft beer with his wife.
Specializing in treating surgical patients, Karen is a certified case manager with over 30 years of experience. She works extensively in the field of program development with Enhanced Recovery and Perioperative Surgical Home Initiatives.
A certified case manager with over 30 years experience, Gagnon specializes in developing and implementing care management programs in payer, provider, and vendor settings and integrating predictive analytics to optimize clinical and qualitative outcomes. She is a recipient of the CMSA Case Manager of the Year Award and contributed to the initial case management Standards of Practice.
With over 30 years of experience, Powers specializes in direct patient care nursing, patient engagement programs, patient shared decision making, and patient reported outcomes measures. She has served in senior roles at Silverlink Communication, Lumeris and Health Dialog.