MSK care is too expensive (in ways you may not have considered)
MSK. A three-letter abbreviation for musculoskeletal conditions (back, hips, knees, shoulders) that rings in the mind of disability and employee benefits professionals. High-cost claimants. Long leave periods. Productivity diminished. Employees lost. Bills escalated. Lives changed.
According to the Integrated Benefits Institute, MSK-related issues lead to:
756k short-term disability claims each year in the US (that's over 2,000 claims per day!)
Just over 78 days of missed work, on average, for each employee (for context, the average for all types of disability leave, excluding pregnancy, is 46 days)
$6.3 Billion in short-term disability claims payments each year
Widely-variable care is at the heart of the problem. One knee replacement does not match the next does not match the next. The same can be said for hips, shoulders, back and other procedures. Individual patient characteristics lead to some variation, sure. But system and provider variation continue to drive far too many negative outcomes.
The chart below gives just a snapshot of the widely disparate outcomes, in this case duration of leave for a knee replacement (according to industry database, MD Guidelines):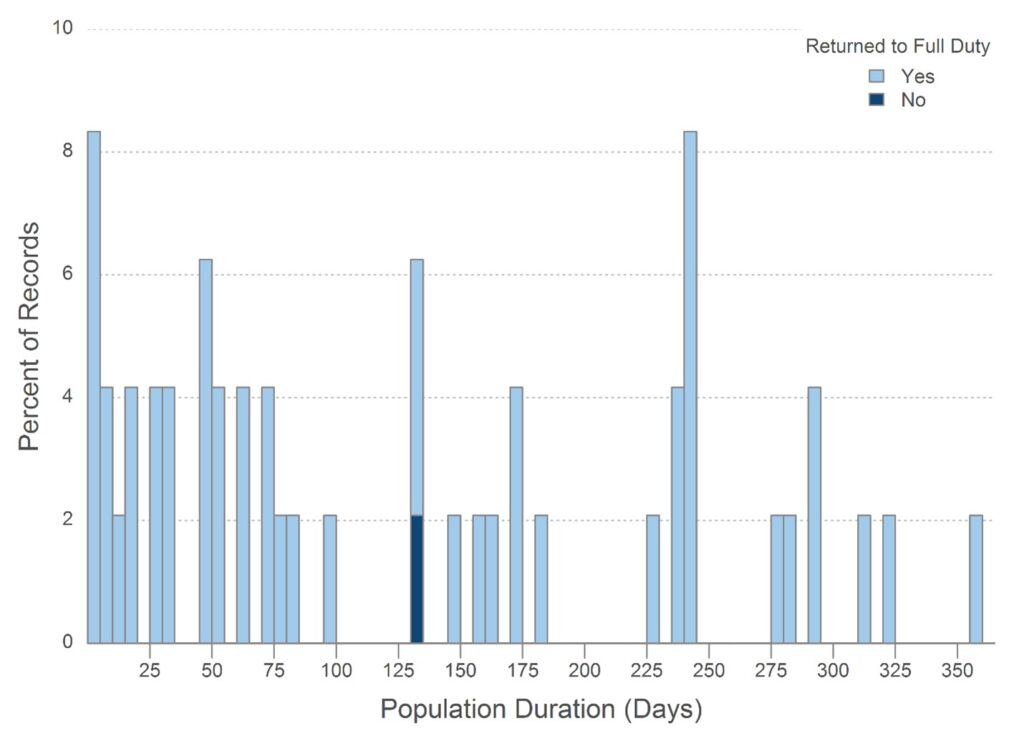 In other words, if your member goes in for a knee replacement today, the probability she will be back to life and work in under 50 days is approximately equal to the probability she will be out 6 months…or much longer.
Opioids fuel wildly variable and negative outcomes, both in terms of healthcare costs and time away from work. These dangerous drugs remain the foundation for treatment of pain in most MSK-related procedures today, despite evidence pointing to:
Opioid use leading to significant negative clinical outcomes for patients and their joints (addiction aside)
Opioid-free/opioid-sparing MSK care being proven to be feasible and effective (and effective and effective)
What's missing for most patients is (1) a clinically-validated, opioid-sparing, checklist-based approach to achieving standard processes from one patient to the next and (2) expert care coordination to surround the patient with support and advocacy from first day out to return to work.
Enhanced Surgical Journeys by Goldfinch Health is the solution. Goldfinch has demonstrated:
44 days saved in recovery time, on average
>50% reduction in opioid use post-surgery (with nearly 80% of patients using no opioids at all)
75% reduction in post-surgery readmission
98% patient satisfaction
There is something that can be done today to help your members, claimants and employees to avoid becoming a statistic on the wrong side of the care variation curve. It doesn't require a herculean effort by you as a disability insurance or benefits leader…or by the patient.
Protect your people. Protect your plans with the Goldfinch Surgery Experience.